After several months of teleworking due to the Covid-19 crisis, workers are returning to their desks.
On June 15th, Smart Data Services returns to normal with the return of employees to their working desks. Once the Covid-19 crisis started, the company gave priority to the health of workers, by establishing teleworking as much as possible. It is true that the production area had to continue working at the workplace for logistical reasons. During these months, Smart Data Services has continued to provide the same service to all its clients and the workers have been able to carry out all the activity from their homes with total normality.
Today, three months after the state of alarm was declared, the workers have returned back to the office. We talked to Rubén, Commercial Director, about how the adaptation was done during these months and how the company faces the return to the offices.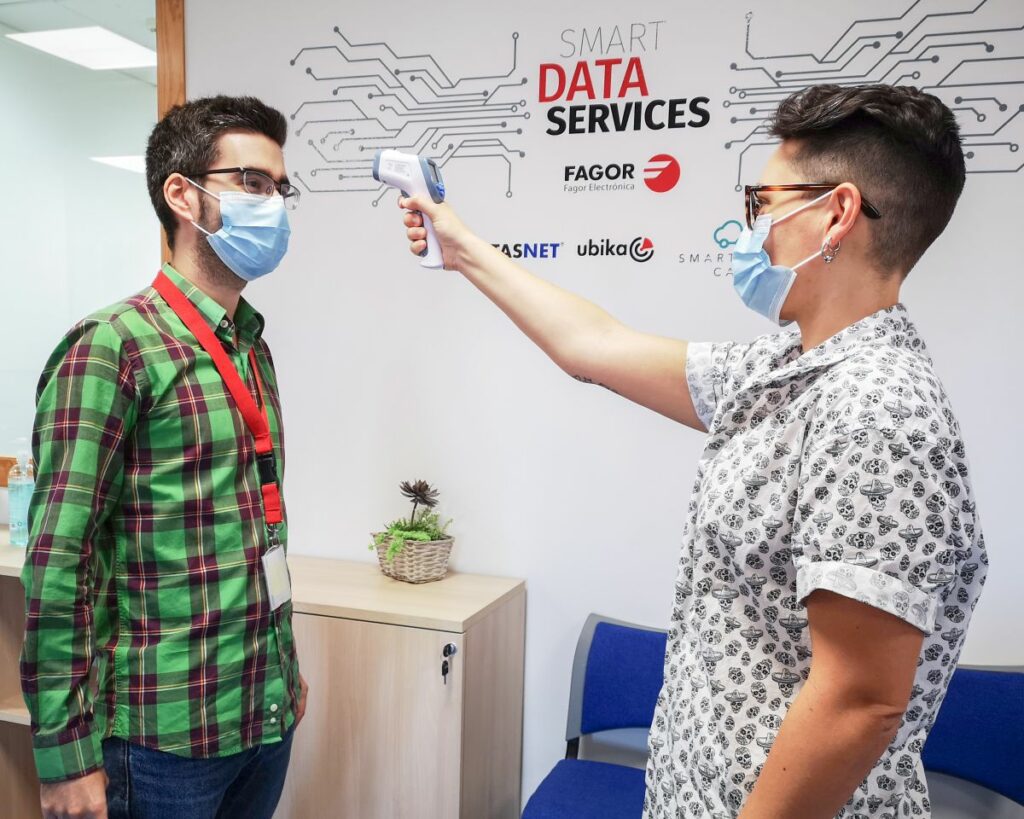 How the adaptation to teleworking has been during lockdown and how have you handled this situation?
The first days were difficult, changing all the routines from one day to the next was hard, but within a week I was totally used to it. During this time, we have managed to coordinate in the best possible way to continue responding our clients.
What prevention routine/protocols do you follow at the office entrance?
Our protocol begins in our own homes where we must take our temperature before heading to the workplace. On the way to work, and as a common guideline for everyone, we must wear a mask. At the entrance we have an access protocol where we must measure our temperature to ensure that we are able to work and disinfect our hands before entering the office. Once we arrive to our working desk, we can remove our mask as long as we keep the distance from colleagues.
How was the return to the office?
Strange, above all because there are very few people working in the area where we have the office. I´m sure that in the coming weeks we will see other companies returning to their activities and we will start to see more activity.
Is it weird to keep the distances inside the office?
Yes, the first impulse is to act as close as we used to before the crisis. Now, having extended these distances, it becomes strange and it seems that people are missing, it will be a matter of getting used to it in the next few days.
What measures do you take to maintain these distances?
We have expanded the office space to allow us to separate our workplaces more, so that the 2-metre distance between people is always respected. In addition, we have established certain rules that limit the capacity of the meeting rooms as well as prioritizing, as far as possible, the use of telematic channels for any interaction with colleagues.