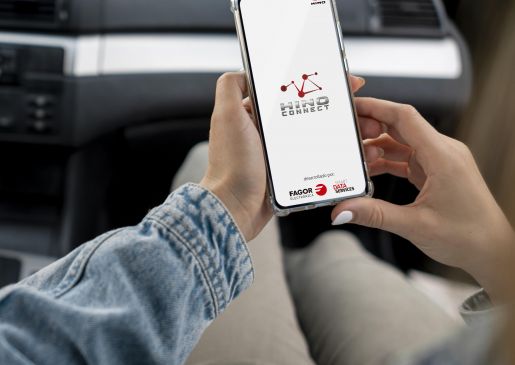 From Fagor Electrónica – Smart Data Services we continue making innovations for Hino brand, with the delivery of Hino Connect mobile application.
On February 16, took place the virtual launch of the Hino Connect mobile application took place virtually. The event attracted many visitors, generating great expectations and interest.
The mobile application is designed to keep Hino car owners connected to their vehicles and aware its status in real time 24×7, being able to monitor up to 5 vehicles in the fleet in real time.
Hino Connect is based on virtual vehicle management, providing Hino with an exclusive and personalized tool that will accompany the vehicle 24/7 with national and international coverage. 
Fagor Electrónica – Smart Data Services has been working hand in hand with Hino in Colombia for more than 8 years, providing fleet management technology tools to its customers and providing solutions for the Colombian market focused on the freight, passenger, construction machinery and services transportation companies.
Below, we show you the video presentation created by Hino for the worldwide launch of the app, which explains how it works.