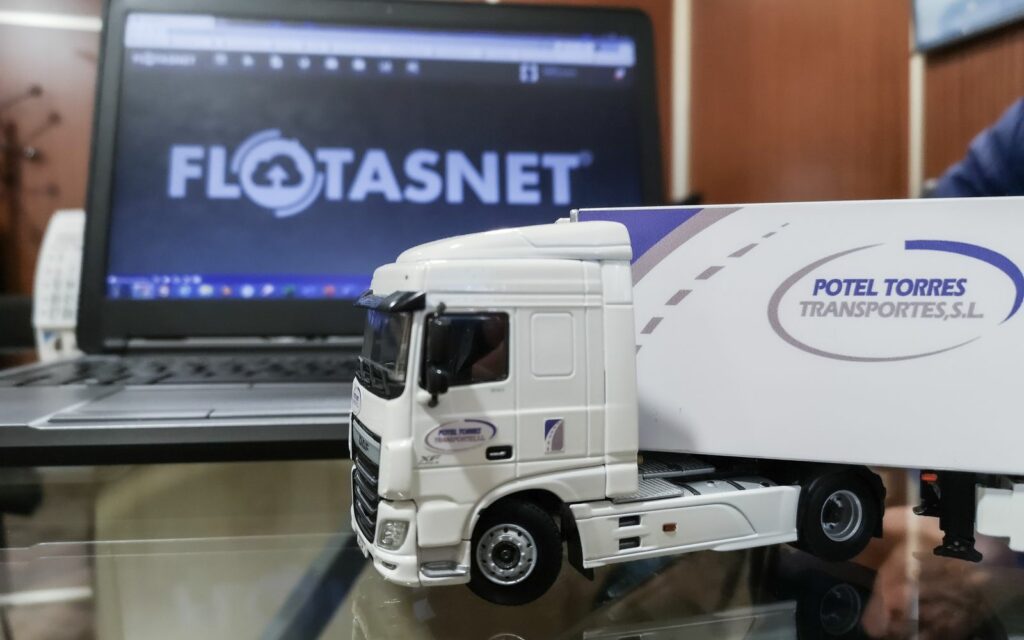 We traveled to Galicia to spend some time with Manuel Potel and present the latest developments, share ideas and to know how FlotasNet has helped his business.
At the beginning of February, we traveled to Galicia to visit the client of our service FlotasNet. Potel Torres Transportes, S.L., located on the outskirts of Santiago de Compostela, company is specialised in carrying out refrigerated transport work in Spain, the United Kingdom and Ireland.
To achieve this, they have a large fleet of vehicles, modern and totally suitable for the work they do, as well as professional drivers with many years of experience.
They work every day with the objective to satisfy the needs of their clients, so they offer them an integral and totally personalized service according to clients´ needs, requirements and demands. They want their customers to be happy with the service and to trust them again for the next refrigerated transportation, so they make their best to achieve this and did not doubt in using FlotasNet to improve the service and reliability towards their customers.
During this visit we met with Manuel Potel in order to discuss several issues:
Show the new developments of the platform
Teach how to improve the service you give to their customers by scaling up the FlotasNet service
Share ideas and identify needs to try to solve them
Interview Manuel Potel about his experience with Fagor Electrónica and how FlotasNet has helped him to improve his company.
The commercial manager of the Project, José Elpidio Portela, did not want to miss the interview.
How was Potel Torres Transportes SL born? (Manuel Potel)
"Since I was a child I have always been a fan of trucks, I started as a driver and with effort we have grown little by little. In 2001 we started with one unit, and today we have 22 units."
How was born the relationship between FlotasNet and Potel Torres Transportes? (José Elpidio Portela)
"During visiting companies in the area, we met Potel, we presented our fleet management system, they found it interesting and that´s when the first installations were made and the relationship Potel – FleetNet was born"
 What did Potel Torres Transportes need? (José Elpidio Portela)
"Firstly, to be able to locate their vehicles, to know in real time all the information about their fleet, to be able to give information to their clients and from there, the project grew in order to know how their vehicles were being used in terms of efficiency and to be able to get to know today how the vehicles are being driven".
How has FlotasNet helped you? (Manuel Potel)
"We have saved time in calling drivers, which has allowed us to know the exact points of each vehicle, to know the type of driving of each driver, etc. Overall a tool with great value."
What functionalities can you highlight in FlotasNet? (Manuel Potel)
"The tracking system, the driver efficiency system and the CANBUS system for fuel consumption and driver efficiency."
How can you evaluate Fagor Electronica and the attention received? (Manuel Potel)
"Always attentive and willing to solve problems, to collaborate in details and always providing solutions and ideas for improvement. An attentive, good company always available, a 10 overall."