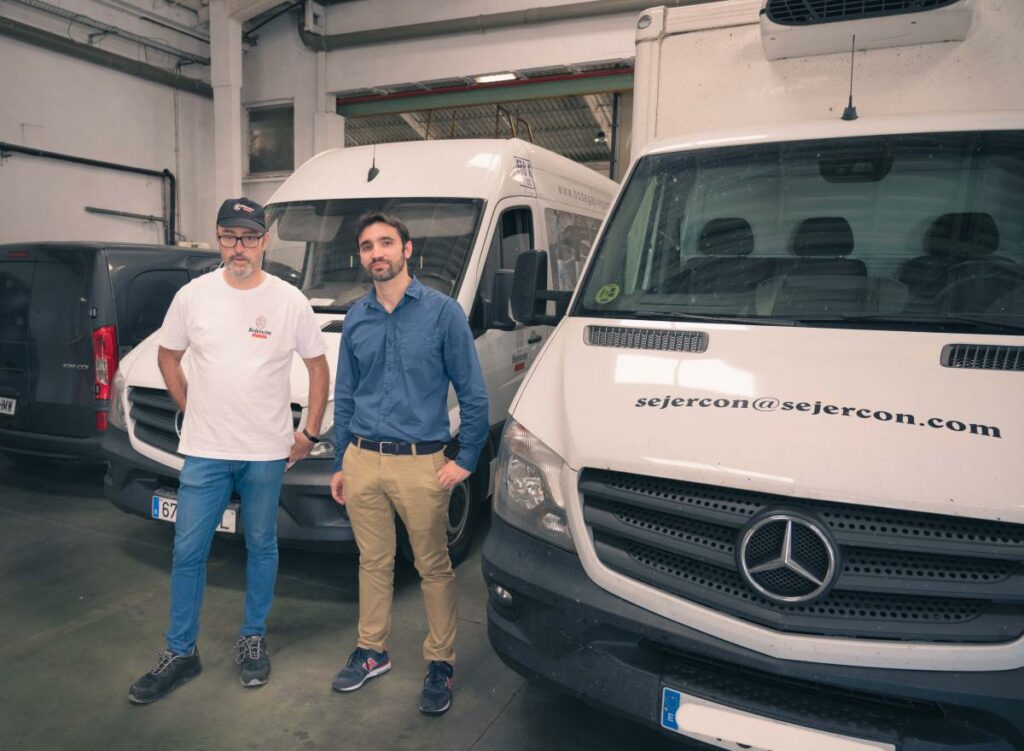 Sejercón is a family company founded in 2000, with a long history in the transport sector, specialized in the distribution of cold food products throughout the country. They collaborate with the main food companies in the country, complying with all the legal requirements necessary to carry out their work.
The company has loading and unloading docks, as well as refrigerated warehouses for maintenance and freezing, which allow it to meet the needs of its customers. They have:
Facilities of 13.000 m2
Cold stores (0º and 5º C.)
Freezing chamber (-18º C.)
Fleet of trucks
Repair workshop
The company´s commitment to its customers is to offer an excellent service based on guarantee, security, trust and meeting delivery times. In addition, the years of experience are the company´s best endorsement and the quality of the service it the best cover letter.
The future of the company is based on looking to the past, in order to see the evolution and growth, based on the values that have prevailed since its birth, such as safety, responsibility, trust in its customers and doing things good. This has been Sejercón´s DNA and the main values on which the company has been based during all these years.
Sejercón´s entire fleet of vehicles is equipped with Smart Data Services´ fleet management system. FlotasNet has been the perfect complement for Sejercón, because it has helped them to monitor the cold chain and provide a better service to their customers.
At Smart Data Services we have been collaborating with Sejercón since 2010 and for this reason, we decided to visit their facilities in Madrid to learn more about the company from their traffic manager José Lorenzo.
We are very satisfied with these 11 years of collaboration with Sejercón and we hope that this collaboration will continue in the future.